How to restore a canceled package
This article will show you how you can restore a canceled package.
Before You Start
Please log in to the Control Panel at https://clients.cloudclusters.io/ with your credentials. Enter the "My Applications" page and locate your target deployment from all deployments listed.

1. Request restoration
Click on "Request Restoration" and a confirmation window with detailed steps will pop up.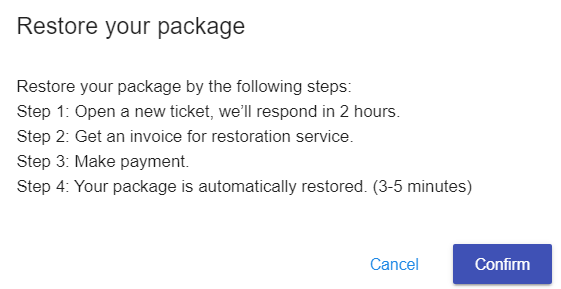 2. Open a new ticket
Click "Confirm", the system will take you to the email-sending interface with the pre-written content. Click "Send" to inform our support staff. Upon receiving your request, they will check if there are available backups for this package and respond to you in 2 hours.
Note: Only the package with available backups can be restored.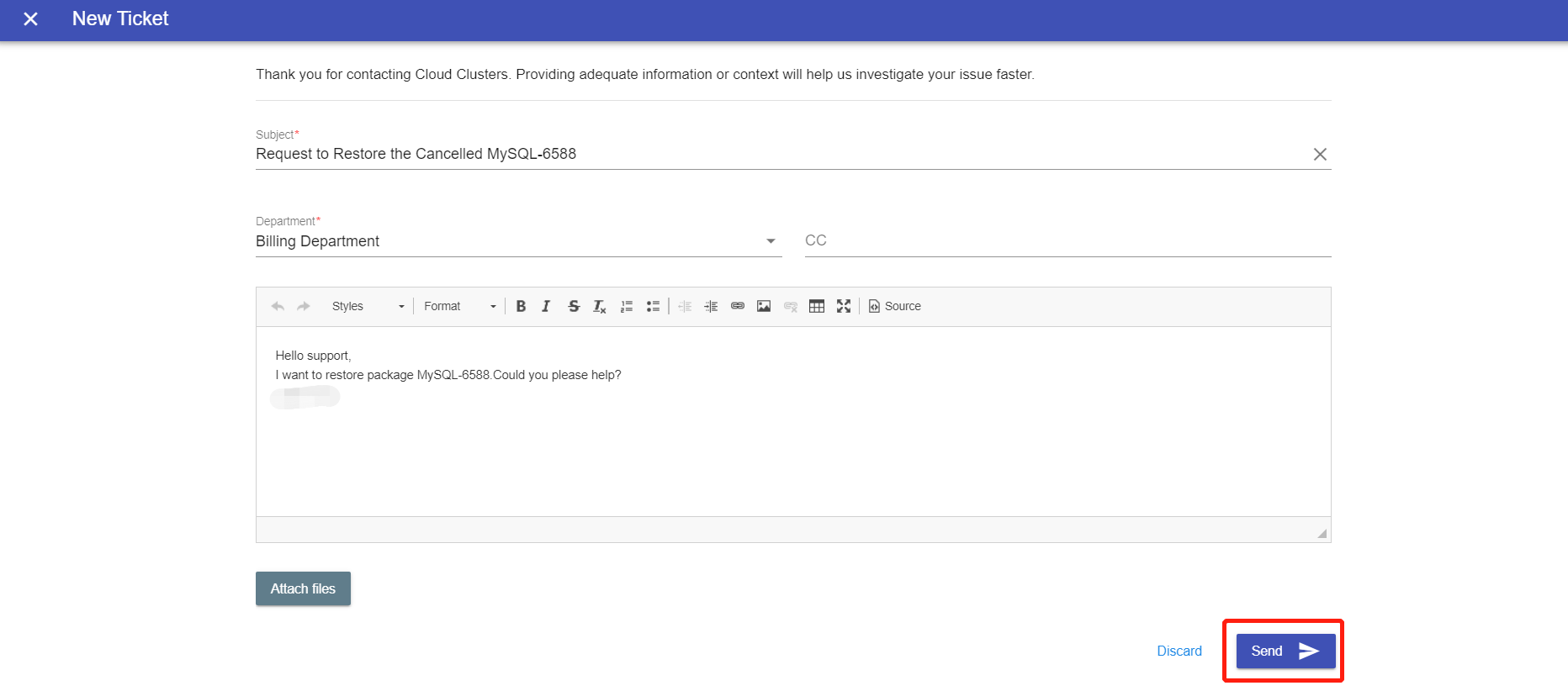 3. Get the invoice
If there are available backups for this package, you will get an invoice for the restoration in 2 hours. And you can see the status of the package was changed from "Cancelled" to "Pending" on the My Applications page. Meanwhile, a "Pay Now" button will show. Click on the button to pay the invoice.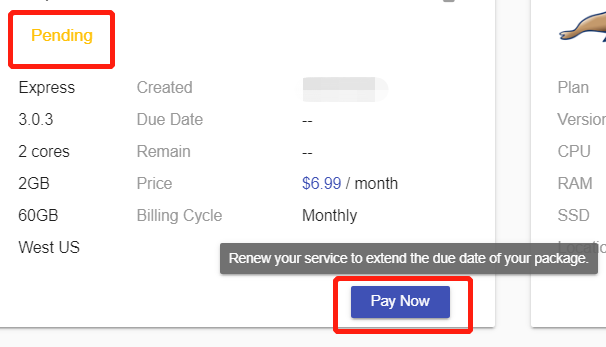 4. Make payment
Follow the prompts to make payment.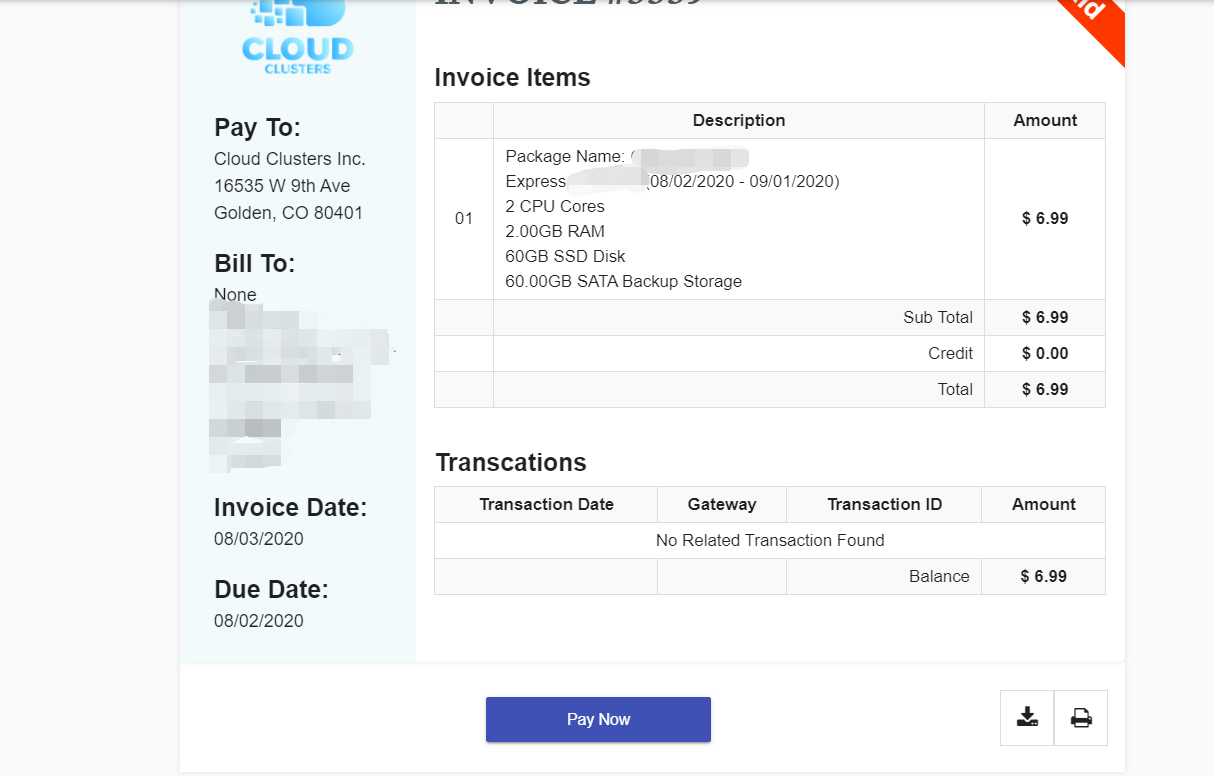 5. Restore the package
once we receive your payment, the system will automatically restore your package, which normally takes 3-5 minutes.