How to Renew Your Service
Normally, Cloud Clusters generates invoices a few days before the due date of your service so you can make payments. It may happen that you want to make payments in advance, but the invoice is not generated yet. In this situation, you can use the Renew button to generate an invoice manually and make payments at your own pace. This guide shows you how to manually renew services.
1. Locate your target deployment
Log in to the Control Panel and locate your target deployment on the Home page or the My Applications page.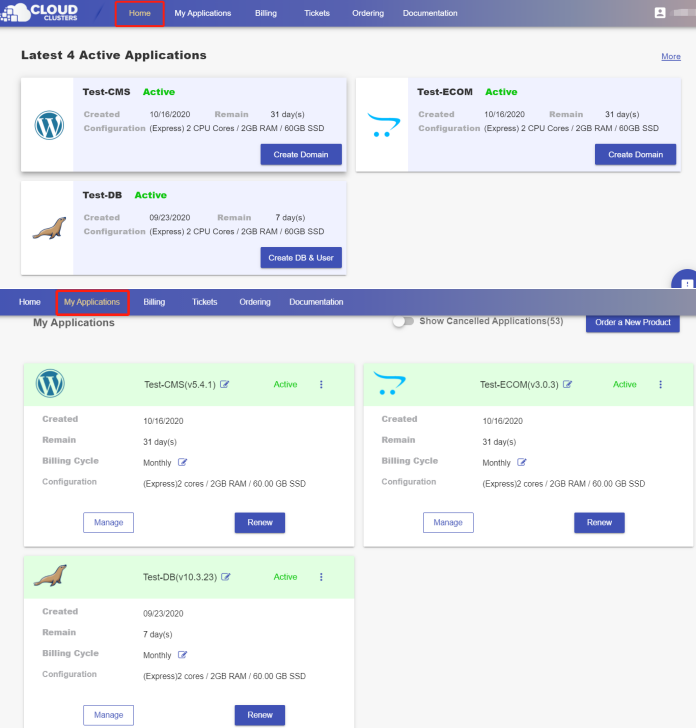 2. Renew Services
Click the "Renew" button on the Overview page or My Applications page to generate an invoice for the service.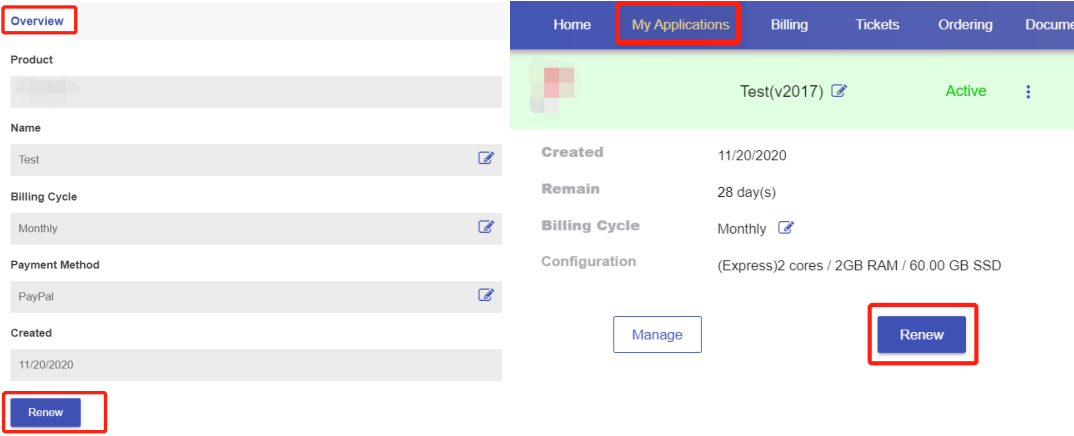 3.Make payment
Click "Pay Now" to pay the invoice.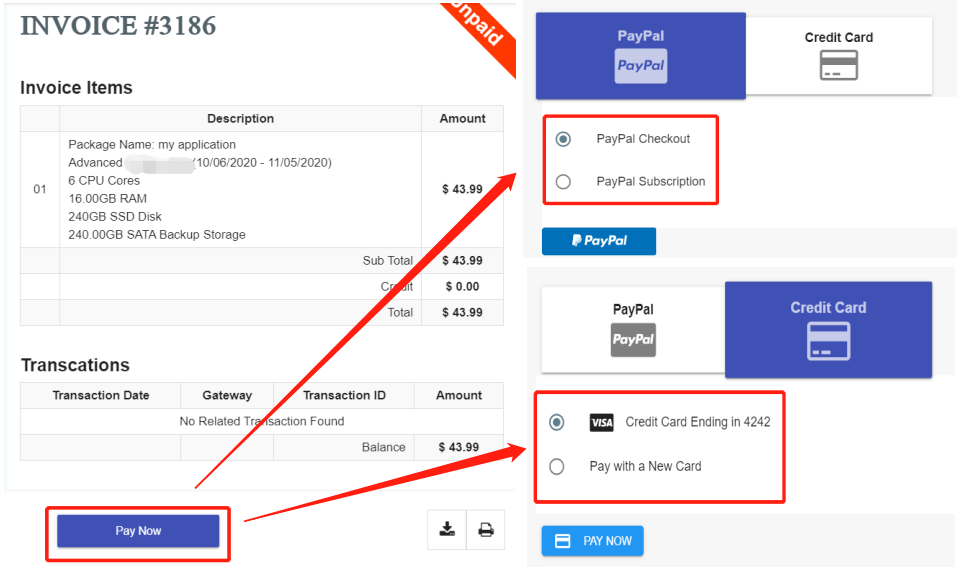 If you would like to make payment later, the invoice can be found from the Unpaid invoice list on the Invoices page under the Billing tab.

Once the invoice is paid, then your service starts to be renewed and often the process finishes within a few seconds.
Note: Please note that if the invoice remains unpaid when your service is overdue, the service is scheduled to be suspended 3 days past due and to be canceled 14 days past due.
We also recommend enabling the auto-renew feature by adding your credit card to our platform. With this feature, you don't need to worry about missing the due date and causing service disruption.