Creating Database and User
Once the MySQL deployment is successfully deployed, you can start creating your databases and users.
The guide article contains:
How to create databases
How to create users with different permissions(Super, read-write, read-only)
Before You Start
Log in to the Control Panel at https://clients.cloudclusters.io/ with your credentials. Enter the "My Applications" page and locate your target deployment from all deployments listed.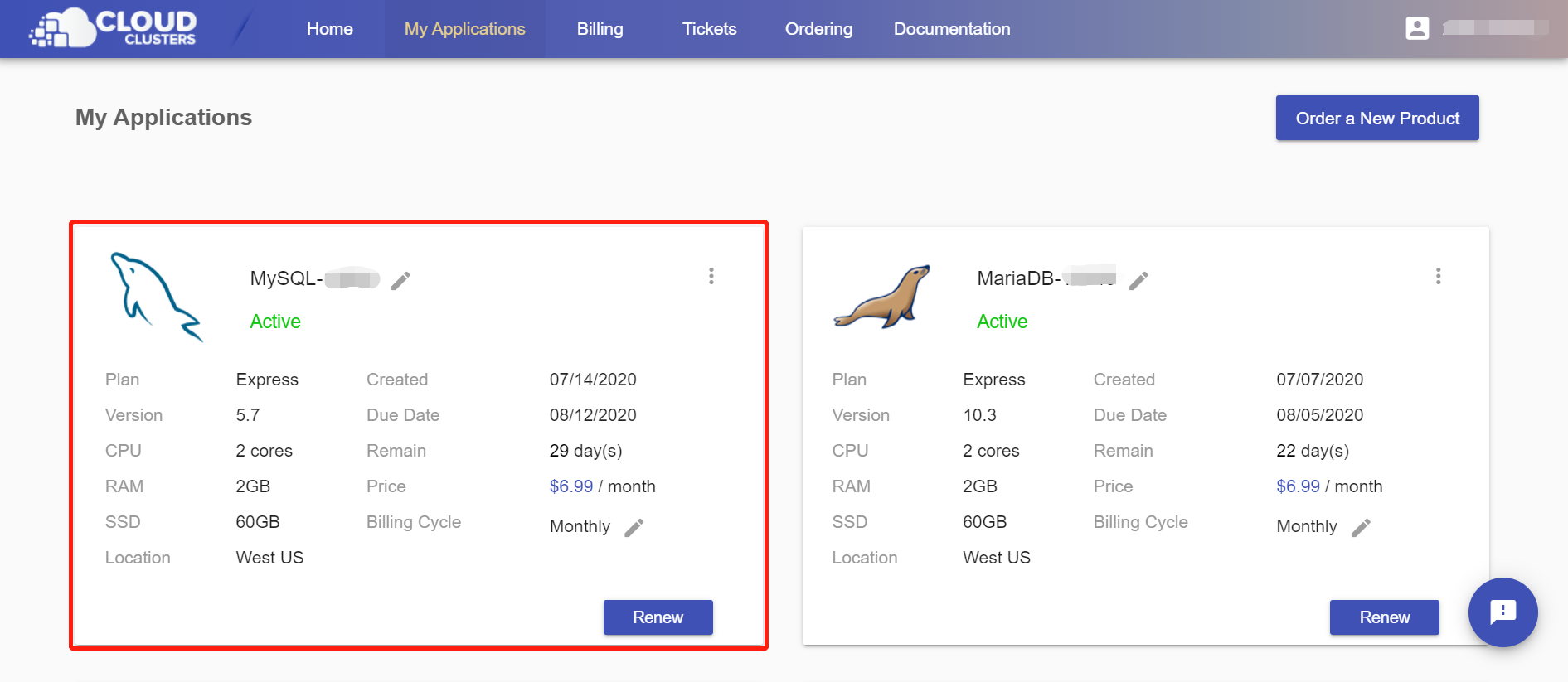 How to Create Databases
1.Reach "Databases and Users" page
Click on the three-dot icon as the screenshot shows. Then click "DB and User" to enter the "DB and User" page.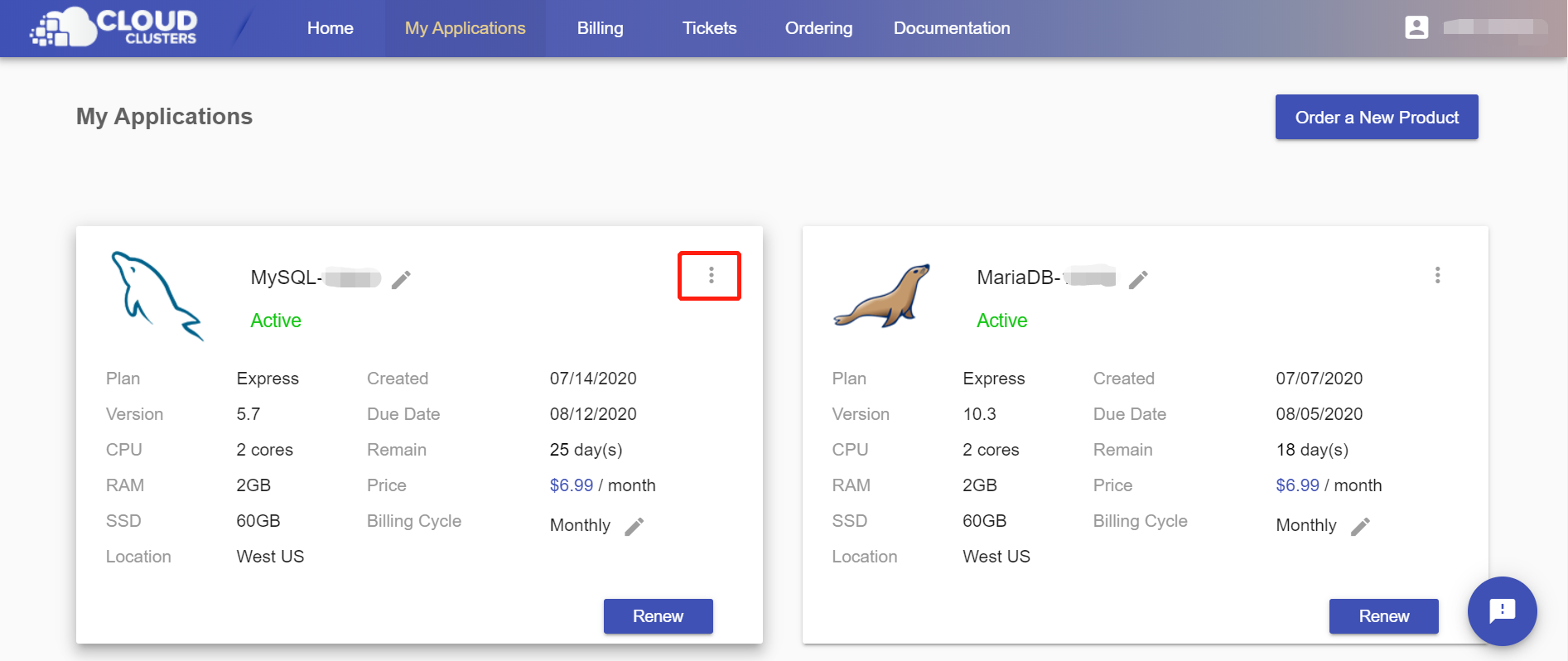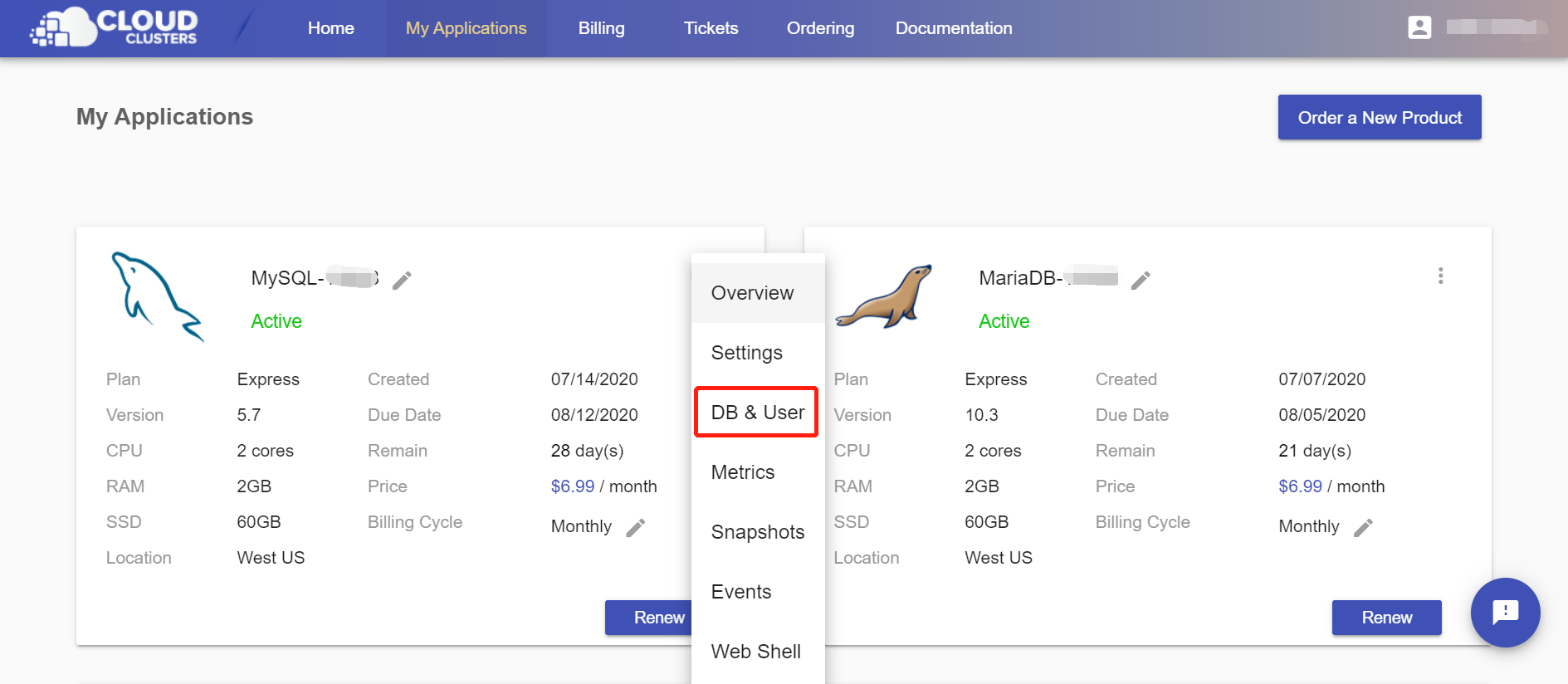 2 . Create a database
Click on "CREATE DATABASE", and a confirmation box will be pop up immediately. The database will be created in seconds after the confirmation.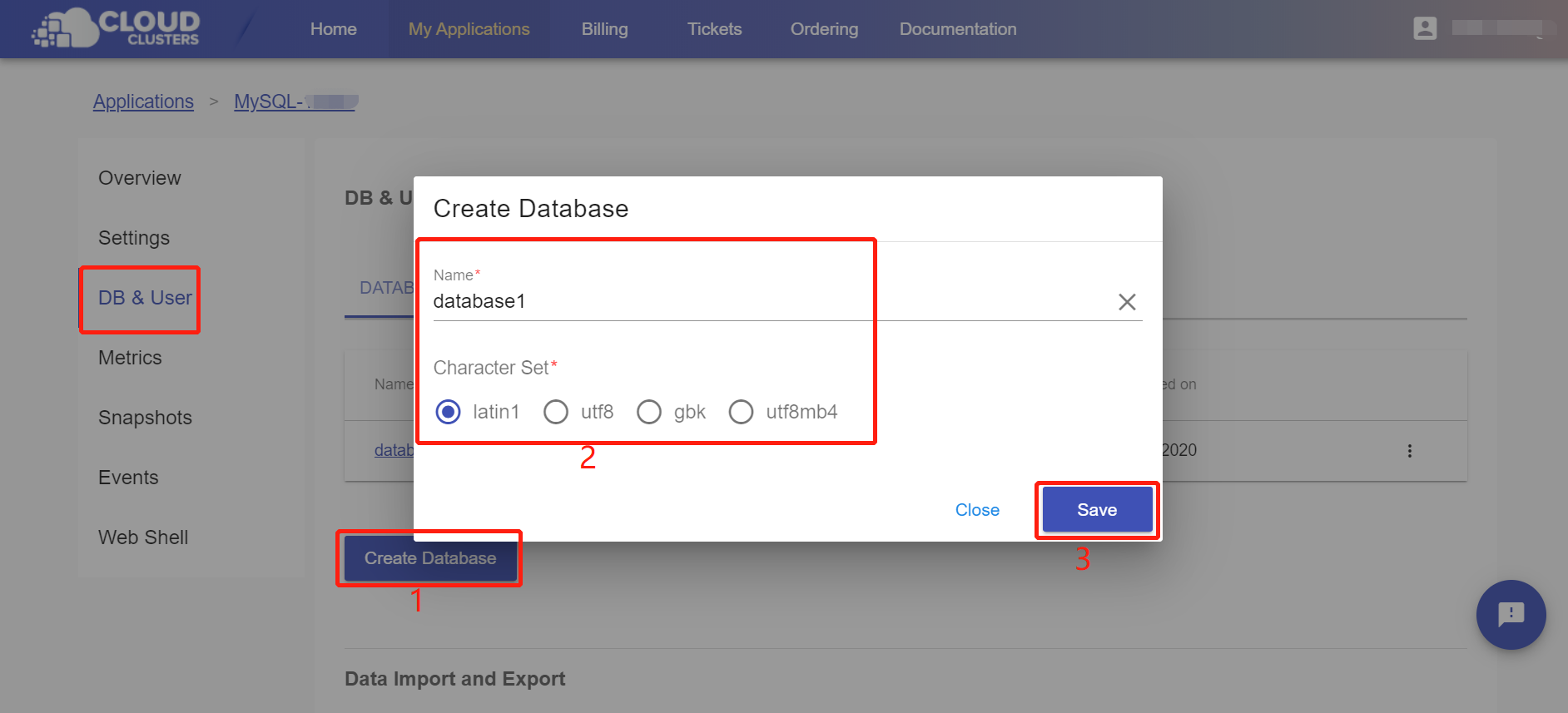 3. Create a user
Click on "CREATE USER" and fill in the pop-up box with required information. The user will be created right away.