Adding/removing add-ons
Add-ons are designed to enhance your server resources so that they serve your business needs well. We currently provide several add-on items, including CPU cores, Memory, Disk space, and Backup space. This article will show you how to add or remove add-ons easily.
1. Locate target application
Please log in to the Control Panel at https://clients.cloudclusters.io/ with your credentials. Enter the "My Applications" page and locate your target deployment from all deployments listed.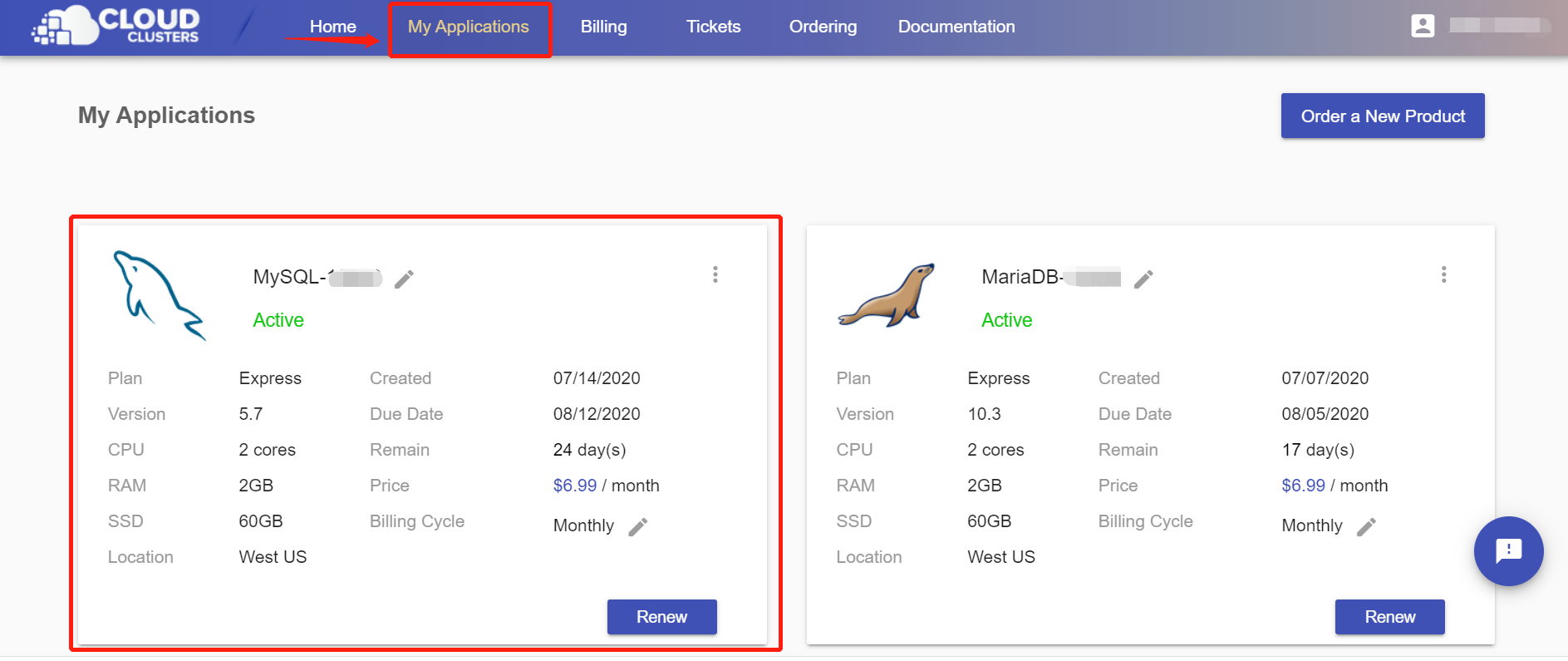 2. Navigate to the "Settings" page
Click on the three-dot icon to open a menu, followed by "Settings" as the screenshot shows.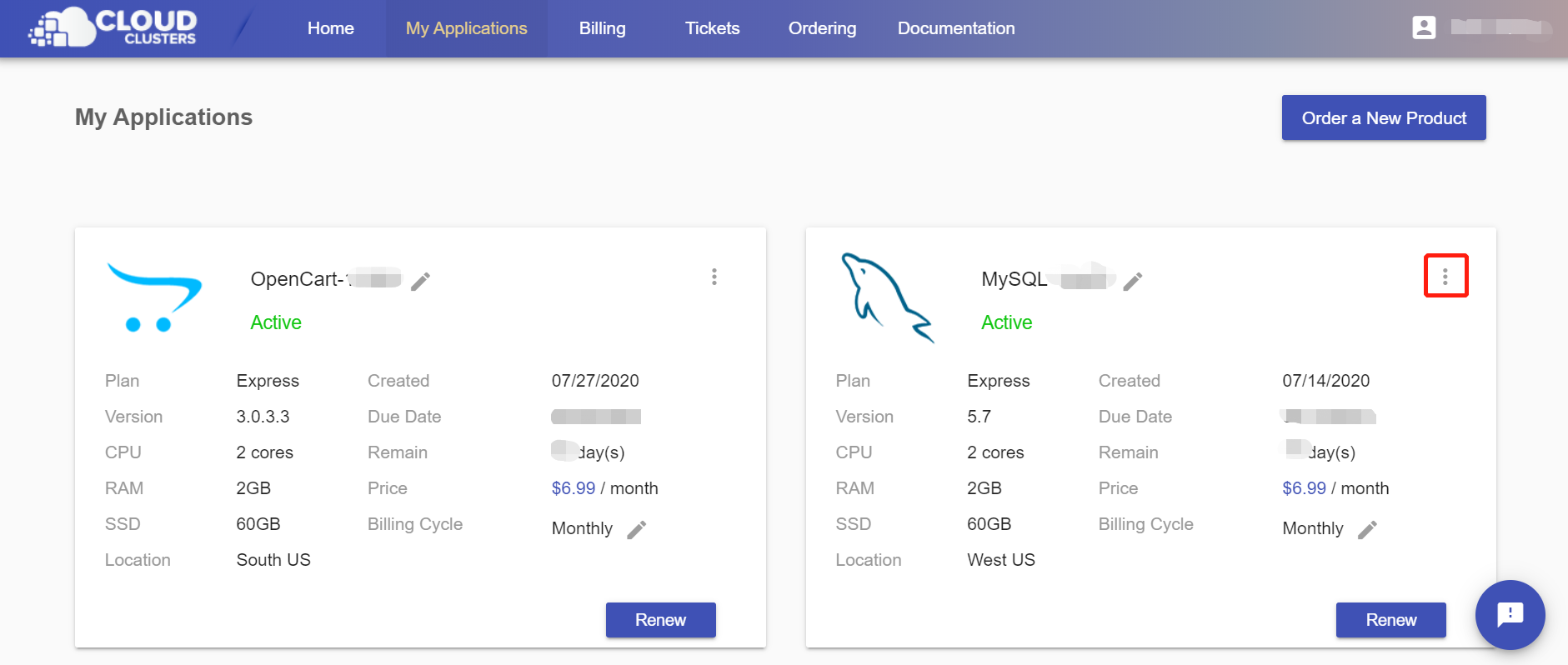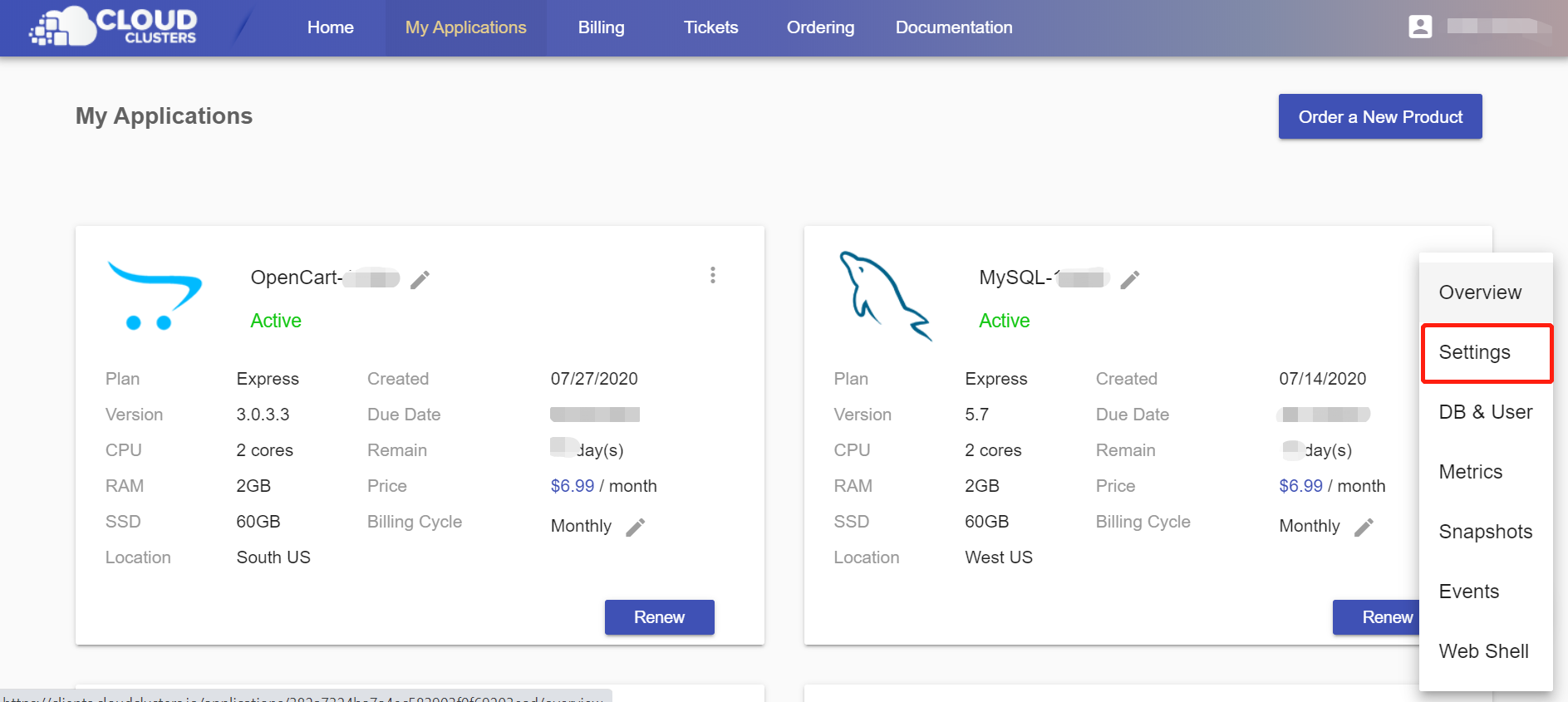 3. Confirm target plan information
Locate the scaling segment on the Settings page. Click Add-ons.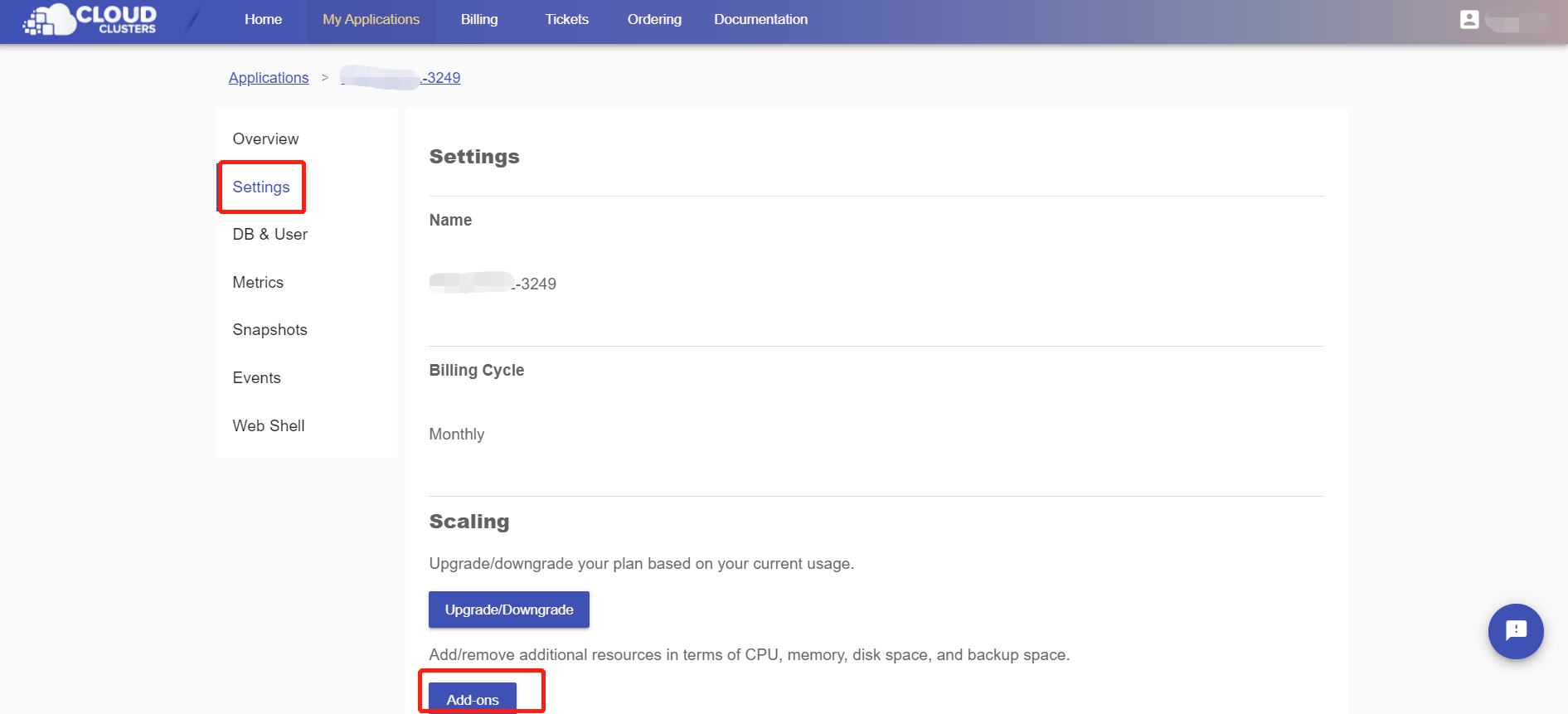 Click ADD or REMOVE on the top of the pop-up window.
view your current plan information
choose the target add-on items and set the amount you want to increase or decrease.
check the recurring amount, making sure it's within your budget.
submit your request.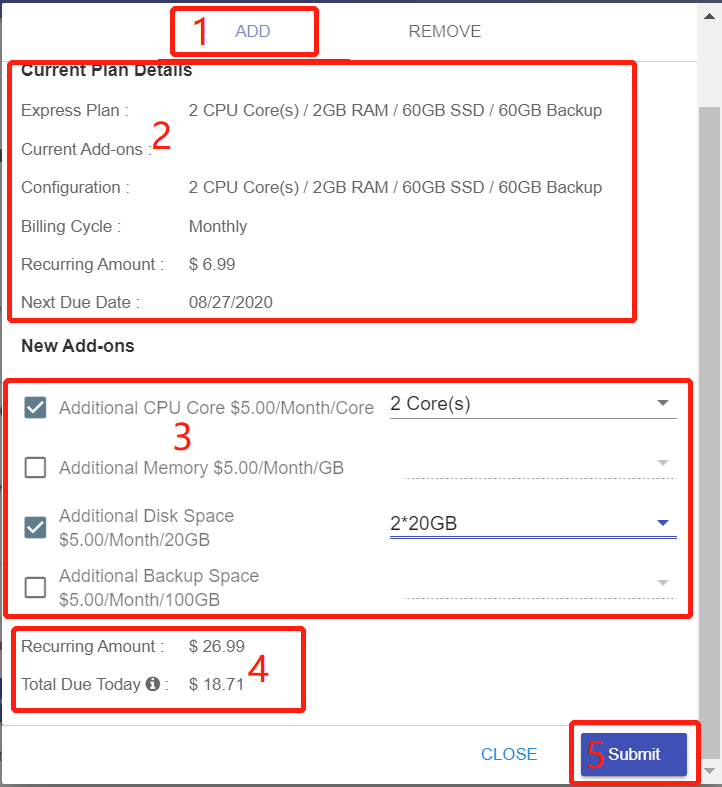 PS: No price differential needed if your app is a free trial one. The auto-upgrade/downgrade will start once the order is submitted. And the price differential will be charged or refunded if your app is a paid one.
4. Congratulations! The operation is successful.
There typically will be 1-3 minutes downtime during the upgrade/downgrade process. You can go back to the applicaiton list page or Overview page to view the final configuration.